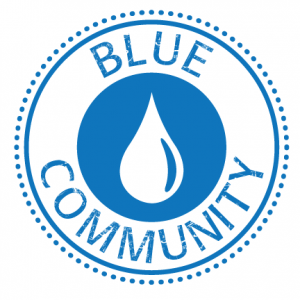 The Village of Bayfield is a Blue Community.  A "Blue Community" is a growing network of communities located around the globe that has adopted a water commons framework by taking three specific actions.
Recognizing water as a human right.
Banning the sale of bottled water in public facilities and at municipal events.
Promoting publicly financed, owned and operated water and waste water services.
Learn more about what it means to be a Blue Community: Blue Communities Program Guide
Blue Communities Around the World:
Bern, Switzerland
City of Burnaby, B.C.
Bayfield, ON
Tsal'alhmec, (People of the Lake) First Nation
Paris, France
Lunenburg, N.S
Thunder Bay, ON
Page 9